Challenge
HP was looking to accelerate PC deals for HP and HP partner sales representatives.
Approach
We developed a new sales enablement kit called Show and Go.
This program invited customers to try out the latest HP devices before committing to a purchase. Sales reps could request a kit to take to their customers' offices.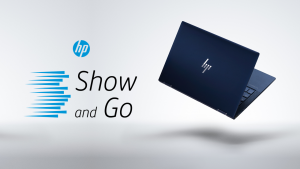 Included within the kit were three HP EliteBook devices, an HP rechargeable active pen, and an HP Thunderbolt Dock. To turnkey the seller experience and streamline reporting, we developed an online request form and meeting tracker.
Impact
HP Show and Go kits were integral in supporting top customer accounts and contributed to significant commercial wins within manufacturing, retail, financial services, and public sector.