Challenge
Microsoft doesn't just invest in NPOs. They find ways to empower them to achieve their mission. They wanted to tell this story while maintaining the spotlight on their non-profit and charitable partners.
Approach
We developed a storytelling campaign that put the spotlight on key non-profit partners, as well as Microsoft's incubator, "Microsoft Garage", which empowers high growth social businesses.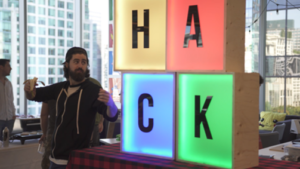 All stories focused on the people, and how technology drives their success. Telling the story of organizations that are are empowering women, indigenous communities, at-risk youth, and bringing computer science and coding skills to students and educators across Canada.
We also profiled an internal initiative called Microsoft Garage that incubates new start-ups and social businesses that are advancing an inclusive future.
All stories lived on a central story hub and were amplified through whitelisting and paid social across Twitter, Facebook and Instagram. Videos were supported by blog posts which expanded on the story and encouraged people to join their mission.
Impact
The campaign generated over half a million video views with social engagement five times higher than the target. "Do More Together" was awarded a gold CMA Award for Community Engagement within the Business category.