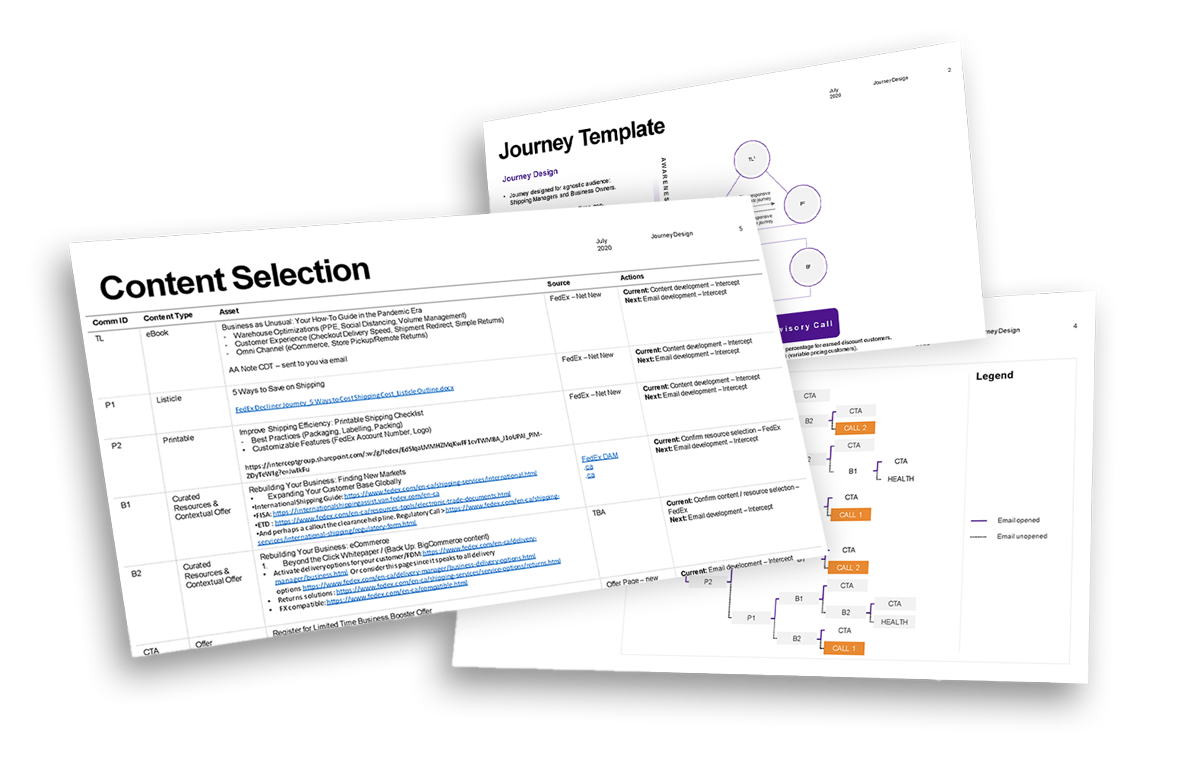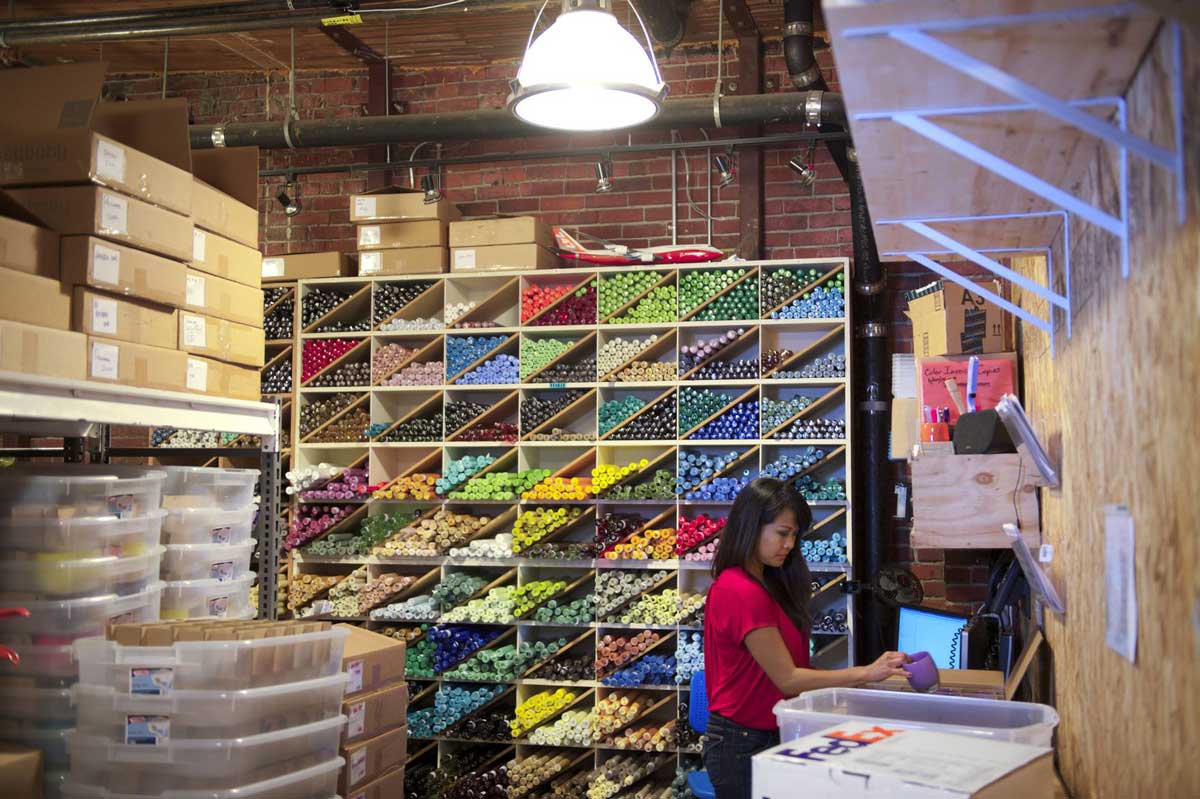 FedEx ABM
A goal becomes a result.
Challenge

FedEx was evolving their account-based experiences and investing in an ecosystem of account-based marketing technologies. While they had a full stack of tools, they were looking for strategic guidance on how to best apply the tools and improve campaign performance.
Approach

We took a collaborative approach to building their account-based marketing muscle. We designed the journeys and managed the execution with their existing Salesforce team.

To start, we created a series of ABM journeys for three customer segments based on shipping volume patterns – high growth, dormant, and decliners. We tested different combinations of content and offers to assess how each customer segment reacted: account-specific promotional offers, preloaded discounts, and strategic content.

We worked with the FedEx inside sales team to orchestrate call-downs as part of the connected customer journey.
Outcome

Within the pilot segments, we saw a 38% growth in shipping volume compared to the previous year. Based on the success of the pilot, a series of journeys have been developed to support lead generation, onboarding, and cross-sell motions.