We provide digital content and creative services for the world's largest tech companies
Featured
Project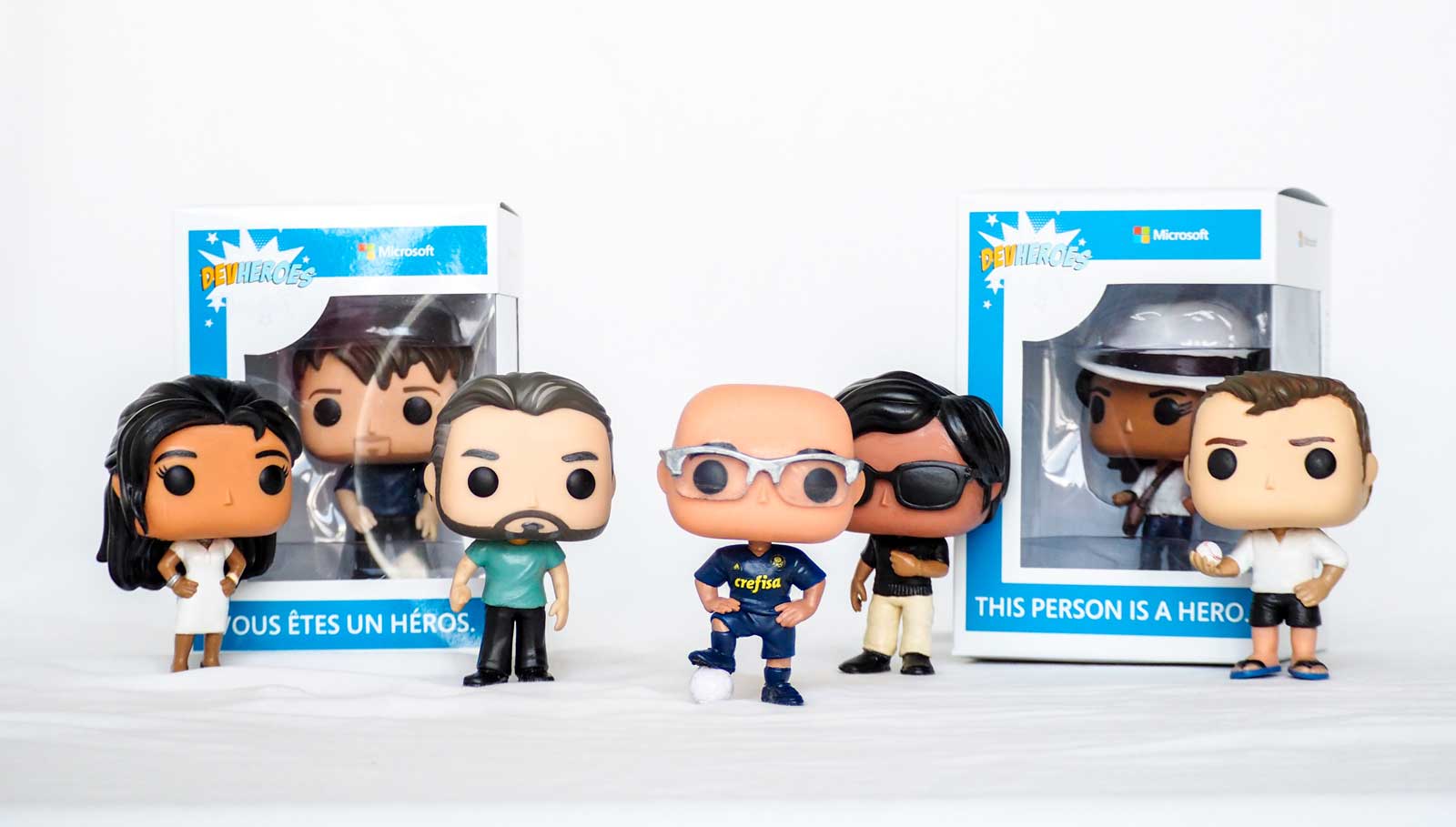 DevHeroes
We designed and executed a customer engagement program rewarding high-achieving developers with a customized Funko Pop! figurine of themselves. The recognition helped drive extended IT teams to get involved in personalized learning paths for additional Microsoft technologies.
See the full project
Our services
For over a decade, Intercept has been the trusted marketing advisor to top global technology brands. No matter what your digital strategy requires, our history proves that we deliver.
Industry-focused campaigns
Our marketing experience in the manufacturing industry extends to the ongoing evolution of intelligent manufacturing and marketing-related solutions, including Industry 4.0 and IoT. Our breadth of knowledge also includes lean journeys with digital technologies, digital twins, workforce skilling, and intelligent supply chains.
Microsoft Cloud for Manufacturing

Microsoft was launching a series of verticalized cloud solutions, offering customers a more tailored, industry-specific cloud experience. Starting with manufacturing, they needed a go-to-market strategy to drive efficient and effective market penetration. We got it done.
---
We've developed integrated digital campaigns, authored whitepapers, planned and executed social campaigns, and produced product videos. As a result, we're subject-matter experts in healthcare technology. Our team has covered virtual patient care, protecting healthcare information, improving clinical and operational insights, and mixed-reality surgery simulations.
Microsoft Healthcare

Microsoft wanted to demonstrate how Azure and HoloLens can empower the future of healthcare by improving patient experiences, driving operational efficiency, and supporting security and compliance. We helped them earn the trust of the healthcare community.
---
Digital transformation in the public sector spans all levels of government. We've developed marketing strategies and assets to appeal to public sector audiences, including whitepapers and guides, social media, physical "experience kits," and events that discuss digital transformation solutions. Our work has explored topics including cross-agency collaboration, data security and privacy, hybrid workforce models, and mixed-reality training and simulations.
Microsoft Government

Microsoft was looking to engage government agencies. They needed a way to generate new contactable leads. We helped fill the funnel through a targeted LinkedIn strategy.
---
Our extensive work within the retail industry includes marketing eCommerce, digital, and cloud solutions designed for the largest retailers in the world. Our work involves pitch decks, sales collateral, webinars, and marketing assets on subjects as diverse as empowering frontline workers, eCommerce, merchandising optimization, remote customer support, and holographic retail experiences.
HP Retail

HP wanted to celebrate the momentum they'd built within the retail industry – equipping national and global retailers with state-of-the-art mobile retail solutions. We helped them tell their story.
---
We lead K-12 and higher education strategies for multiple global technology clients. We managed professional development and training programs, executed go-to-market campaigns designed to optimize the adoption and consumption of cloud services, and embedded product use within course curriculum. Our strategies have included a series of strategic engagements, research projects, marketing bills of materials, virtual events, and sales enablement.
Intuit Education

Intuit provides students and educators across the U.S. with free access to their financial software. They needed to raise awareness amongst college and high school educators and decision-makers to grow the number of classrooms using Intuit software. We led their go-to-market strategy.
---
We work with global financial management firms with operations spanning retail brokerage, institutional investing, and insurance services. Our expertise includes marketing managed investment services and products, cloud solutions for banking, and assessment and implementation services for banking and insurance. Our work involves thought leadership whitepapers, future outlook reports, and sales enablement strategies.
Softchoice Cloud

Softchoice wanted to create a verticalized go-to-market strategy for the financial services sector. We helped them establish their position as a leading managed service provider within the industry that could help businesses future-proof their digital strategies.
---