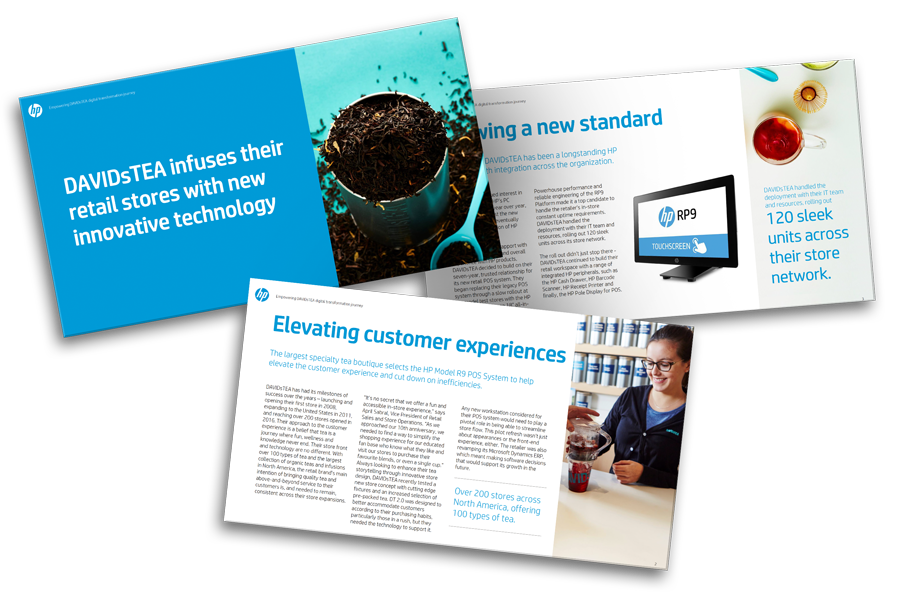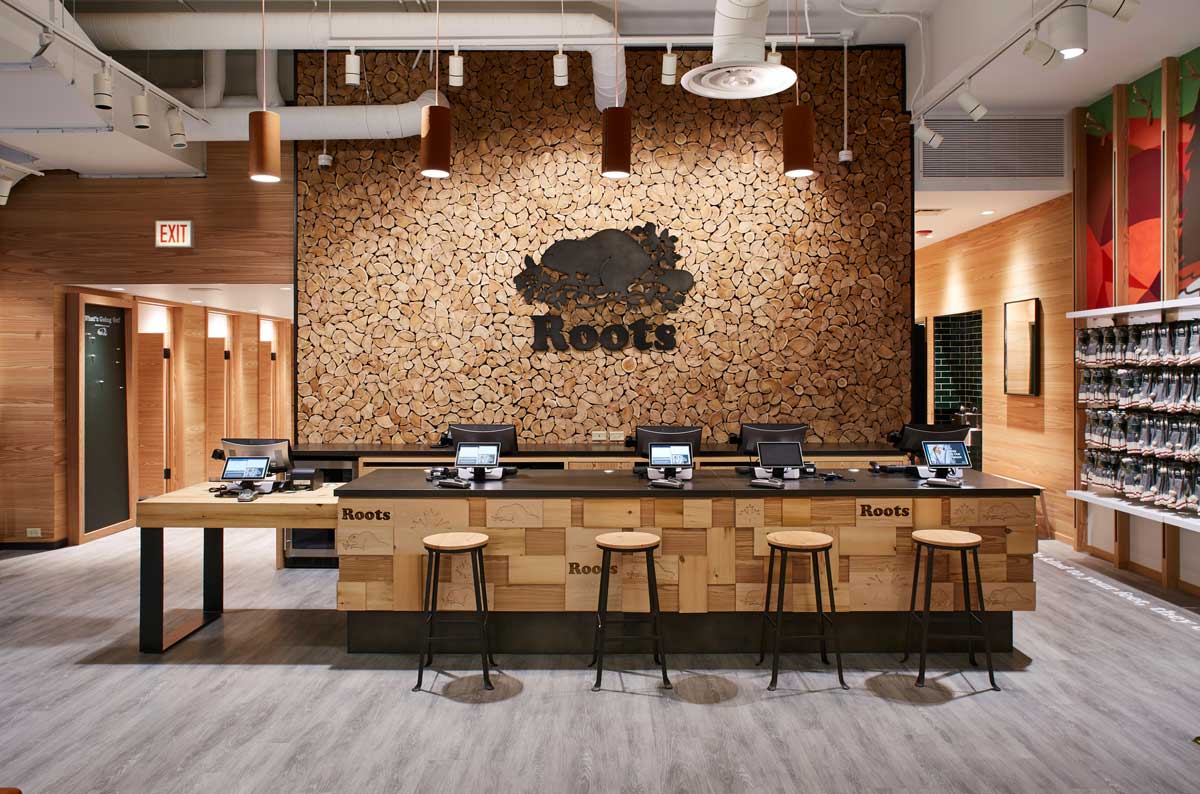 HP Retail
A goal becomes a result…
Challenge

HP wanted to celebrate the momentum they'd built within the retail industry – equipping national and global retailers with state-of-the-art mobile retail solutions to deliver the best customer experience possible.
Approach

We created a series of case studies telling the stories behind several of HP's largest rollouts, including Roots and DAVIDsTea.

Maintaining a consumer-centric approach, we held independent interviews with each customer to deeply understand industry headwinds, pressing business challenges, and changing retail needs.

We packaged these learnings as micro eBooks covering topics from discovery to implementation and service support to business impact.
Outcome

The in-depth case-study approach was extremely well received by field sellers, with many requesting it become the new standard template. Feedback from one seller: "I love that we're telling the story from the customer's point of view and giving more meat on the bone. That's what our customers want to read. Real, authentic stories."