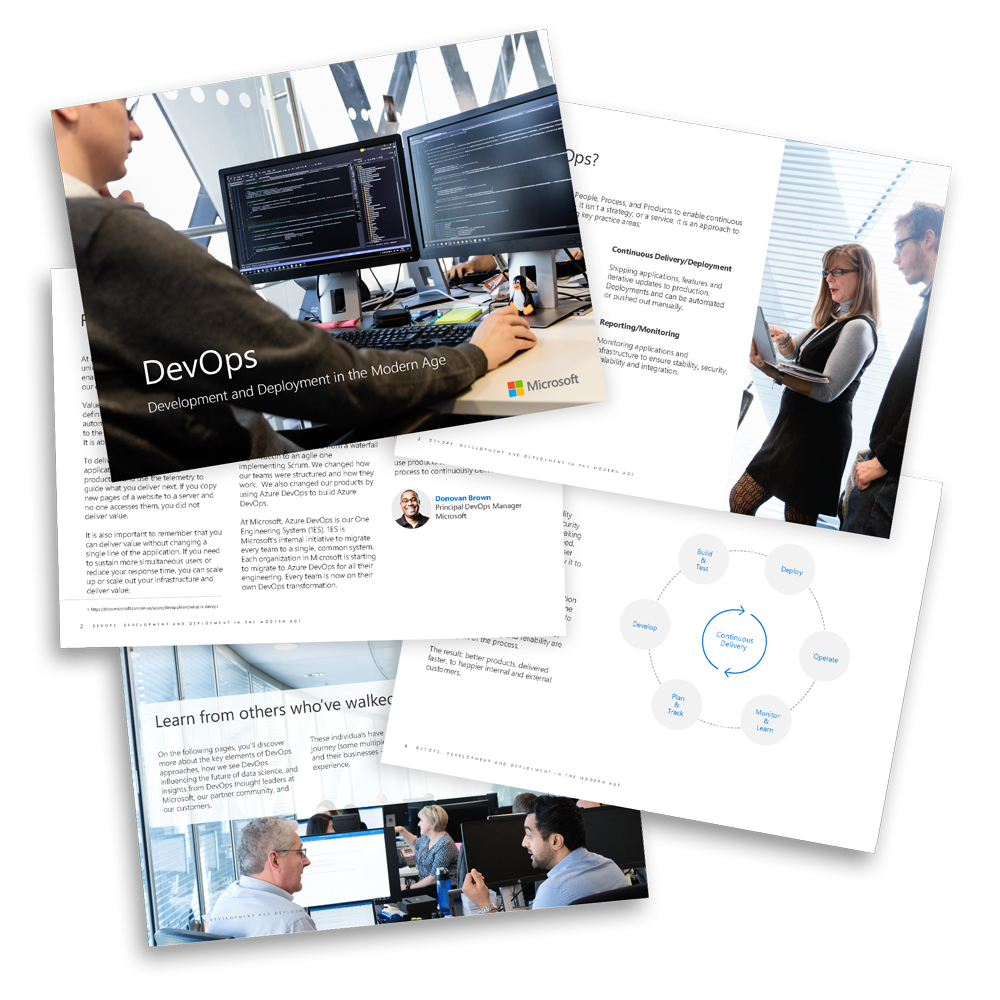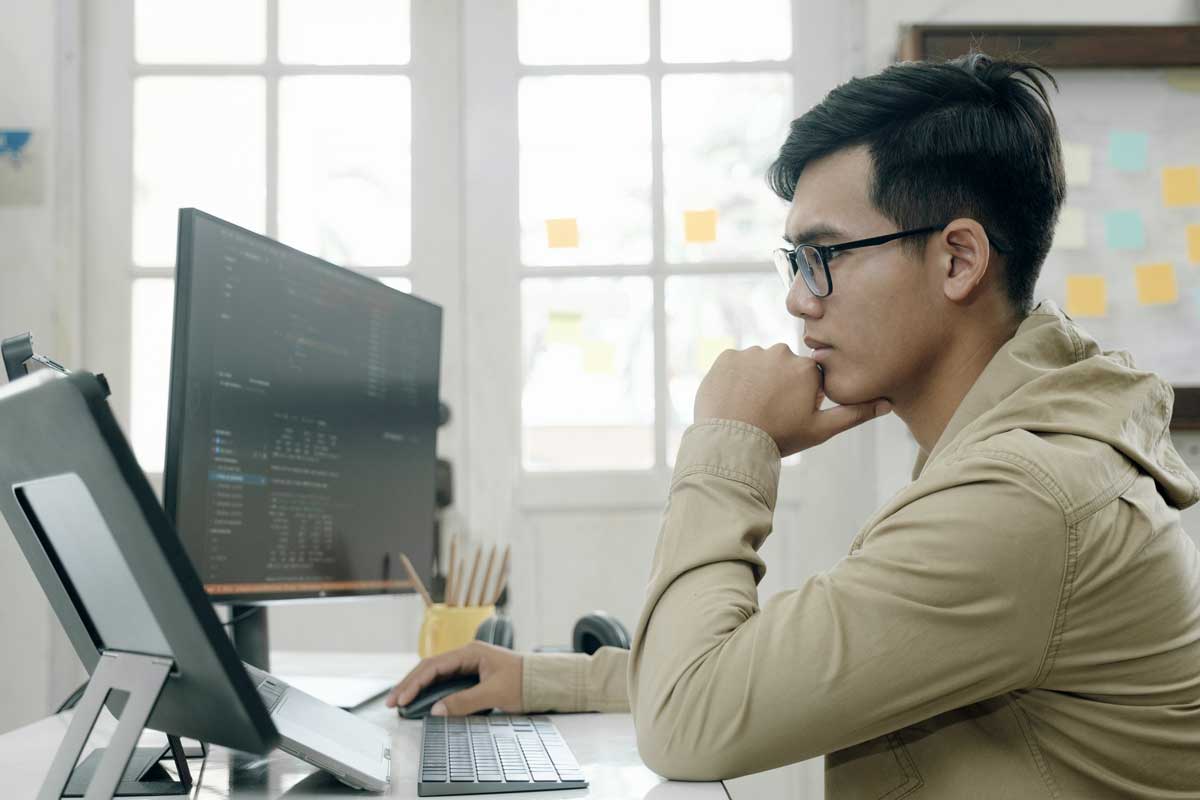 Microsoft DevOps
A goal becomes a result…
Challenge

Microsoft wanted to establish themselves as a thought leader within the emerging field of DevOps. Without an abundance of customer case studies, they wanted to use their own eight-year DevOps journey to articulate what's possible, best practices, and common obstacles.
Approach

The goal was to publish a hero DevOps eBook to power field seller conversations and marketing campaign.

Sitting down with the Azure DevOps team, we learned that through their eight-year journey they turned a three-year release cycle into three weeks. This story was told through a foreword and would serve as the main narrative of the eBook.

Their approach was broken down into three main parts: people, process, and products. We then provided a framework for businesses to measure and benchmark ROI of adopting DevOps approaches. Lastly, we provided a perspective on the future and how DevOps will significantly transform data science workflows.
Outcome

Not only was the asset well received by the field and used by the Principal DevOps leader at Microsoft, clickthroughs to the Azure Pipelines CTA were three times higher than the benchmark.