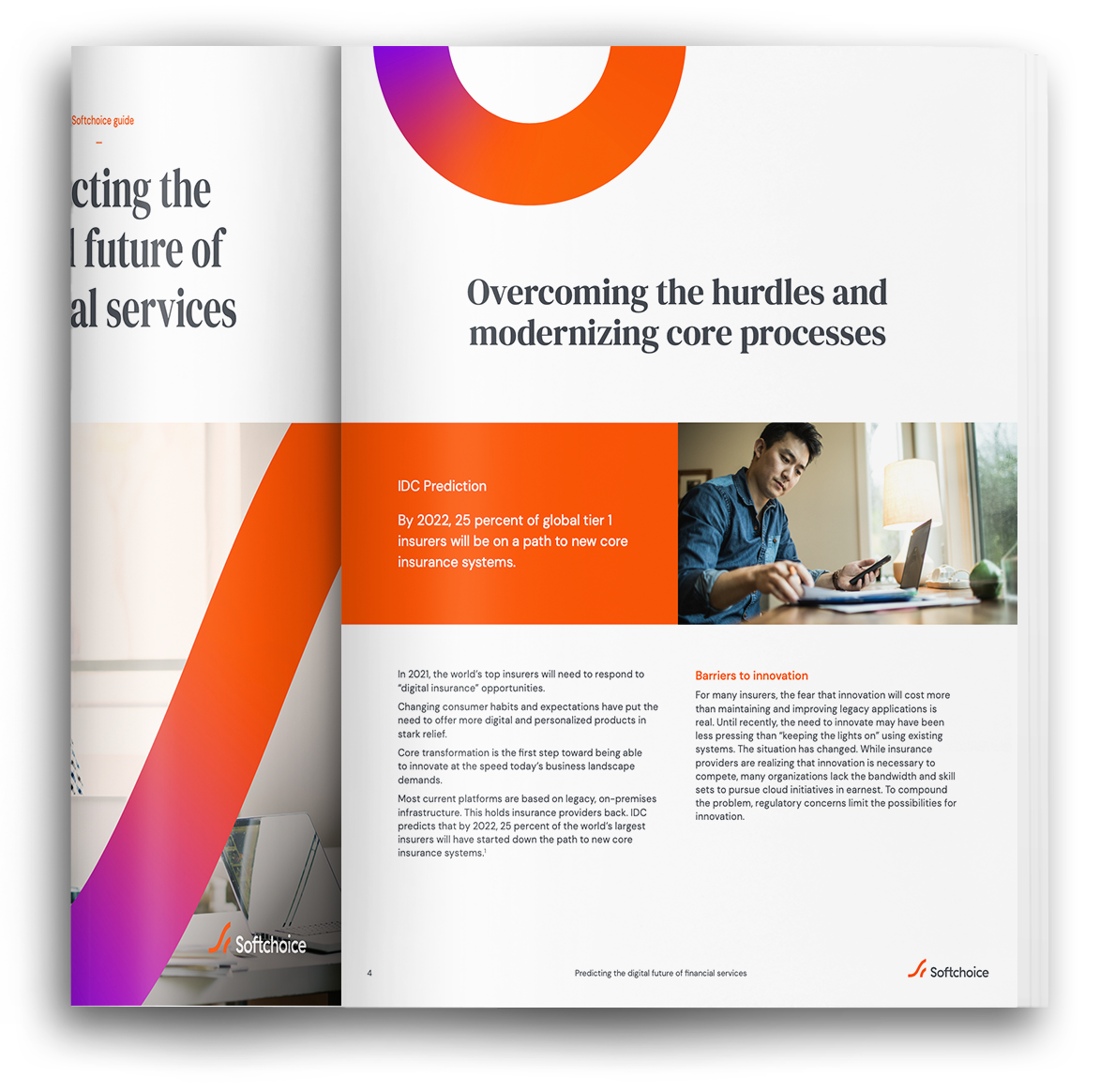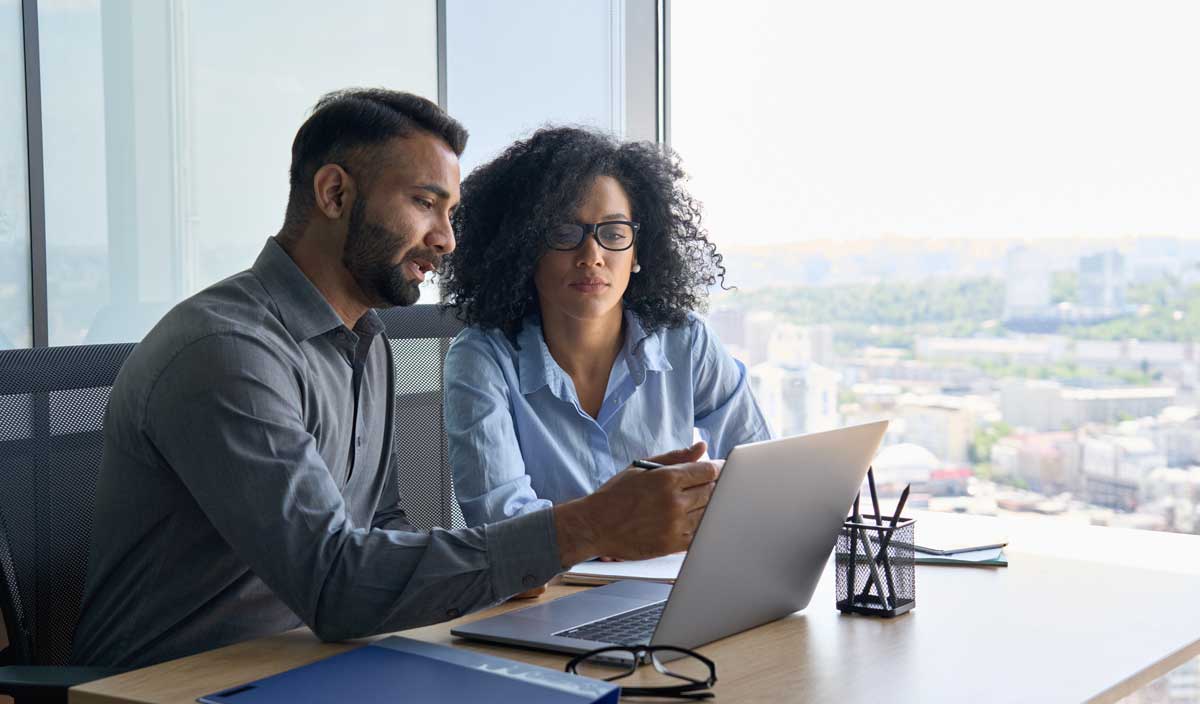 Softchoice Cloud
A goal becomes a result…
Challenge

Softchoice wanted to create a verticalized go-to-market strategy, starting with the financial services sector. They sought to efficiently establish their position as a leading managed service provider within the industry that could help businesses futureproof their digital strategies.
Approach

We designed an efficient digital campaign involving a hero eBook, infographic, and targeted social strategy.

To enhance Softchoice's thought leadership position, we partnered with IDC to license their FutureScape: Worldwide Financial Services Top 10 Predictions. We then layered on Softchoice's unique insight into navigating market shifts and turning them to competitive advantage.

IT and business decision-makers within the financial services industry were targeted on LinkedIn with an ungated infographic offer that introduced our content series. The audience was retargeted with a gated eBook offering Softchoice's proprietary industry analysis and recommendations.
Outcome

Content engagement metrics exceeded the benchmark by 42%. Based on campaign performance, the strategy was replicated and deployed in the healthcare sector.