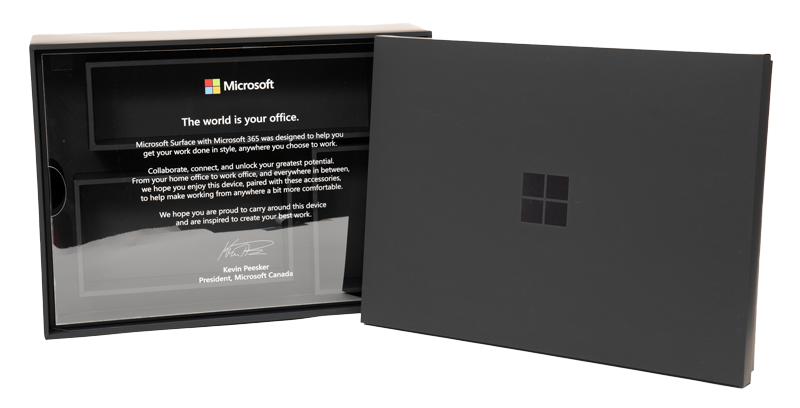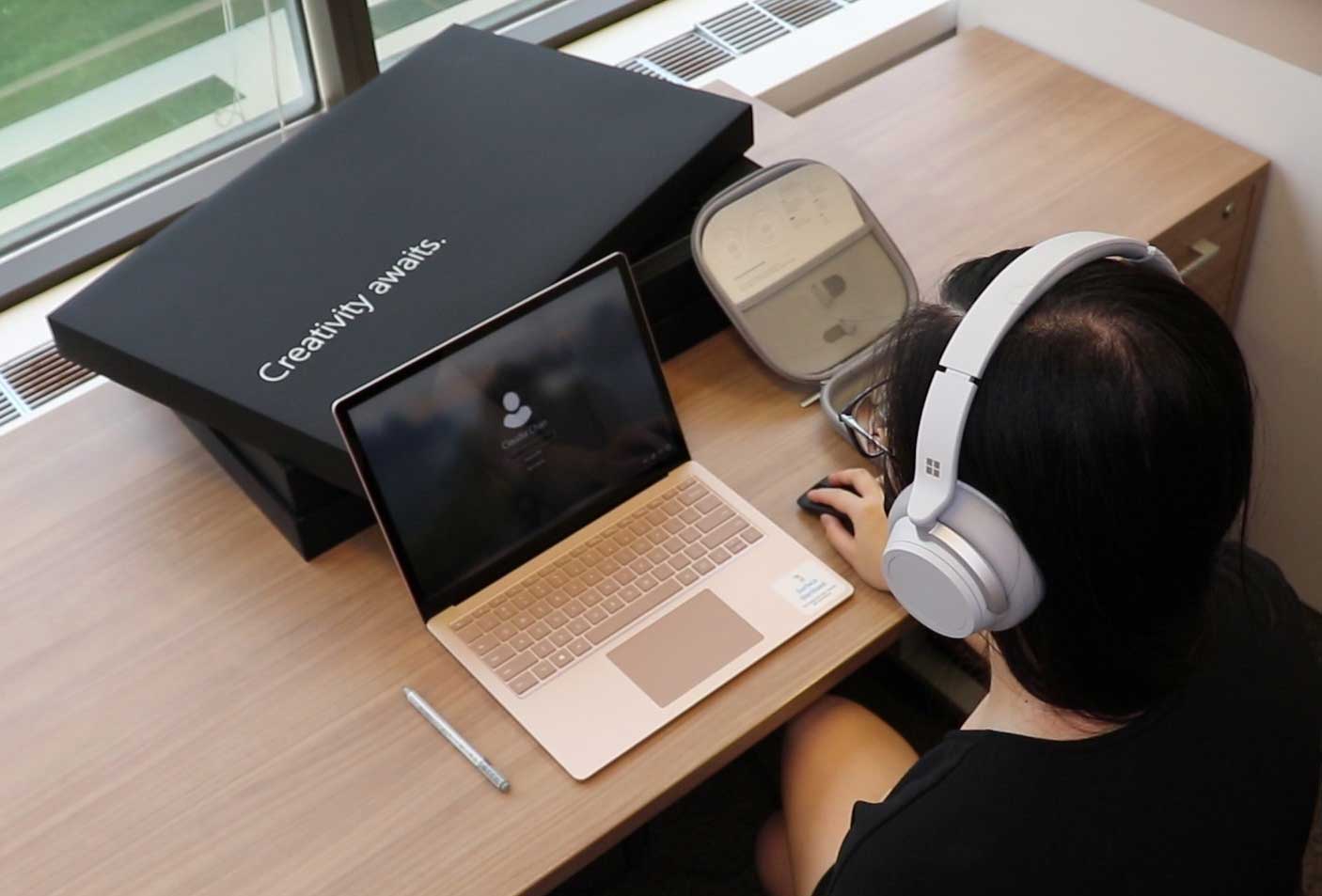 Surface Kits
A goal becomes a result…
Challenge

The pandemic halted one of the most effective means for Microsoft to sell their Surface devices – putting them in customers' hands. With the shutdown of in-person events, customer meetings, and immersion experiences at the Microsoft Technology Center, Microsoft needed another way to get devices in the hands of IT executives and decision-makers.
Approach

During lockdowns, customers were spending significantly more time at webinars and virtual events. But it was getting harder for them to stay focused.

We decided to help by building a Surface Experience Kit designed to optimize virtual event experiences. It consisted of a Surface device, headphones, digital pen, and ergonomic mouse. When customers turned on the device, they found a OneNote template ready to collect important notes and reminders.

Customers requested kits from our microsite, and just like their ecommerce purchases, they received them in two days. When they were done, they gave us a call and we picked up their device from home, returning it to our warehouse for sterilization, a reset, and recirculation.
Outcome

This award-winning campaign achieved 190% of the kit-usage target and 300% of the revenue target.

Nine in 10 recipients agreed that Surface was better than their current personal device. And they rated the kits four and a half stars out of five.