Empowering ecosystem partners
We make "better together" marketing strategies real with partner-centric campaigns that achieve collective business objectives and support a broad range of marketing needs.
Partner marketing
Developing strong, mutually beneficial channel partner relationships plays a critical role in expanding your business and your marketing efforts. Intercept has the strategy you need to thoughtfully execute your next partner marketing campaign.
Our success stories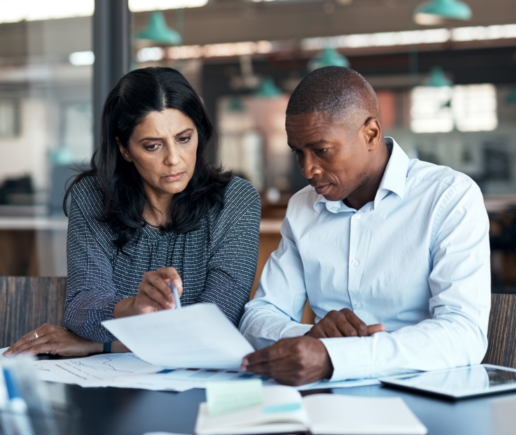 Getting it done.
On time. On budget. On point. 
Partners complete your team. They need to be part of your strategy.
Good programs often fail

Even the most meticulously planned partner marketing initiatives can easily go off the rails. Sales-driven partner organizations often struggle to engage in marketing activities or fail to provide proof of execution. Instead of focusing your strategy simply on not losing, invest more time in strategies that help your partner community win.

Refocus on winning

One of the challenges for channel marketers is that partners aren't all at the same marketing maturity level. Just providing a kit of assets for each campaign isn't going to cut it. A more holistic and supportive approach is more effective at enabling partners and resellers. 

Go beyond the campaign

We believe that partner enablement means delivering strategic value and guidance to help partners execute and monitor their marketing activities. We provide options to include the success of all partners, regardless of their level of marketing maturity or in-house resources.

Think like your partners

Invest time in assembling partner execution guides with clear context and detailed step-by-step guidance. When you're sure that content has the right context for partners and that goals are realistic and carefully considered, you set your partners up for success.
Here's how
we help

We support partner marketing organizations ranging from global system integrators, technology distributors, VARs, and managed service partners. Our approach includes a winning combination of three levels of enablement: "to-partner," "through-partner," and "with-partner." These include:
Partner workshops
"Better together" narratives
Strategic co-op campaigns development
Partner bill of materials
Media planning and execution support for partners
HP was launching a new business model called Workplace-as-a-Service (WaaS). It allows businesses to buy PCs, printers, and software solutions through a single monthly subscription from HP's channel partners. See how we hit the partner onboarding target 33% faster than planned.

Read more