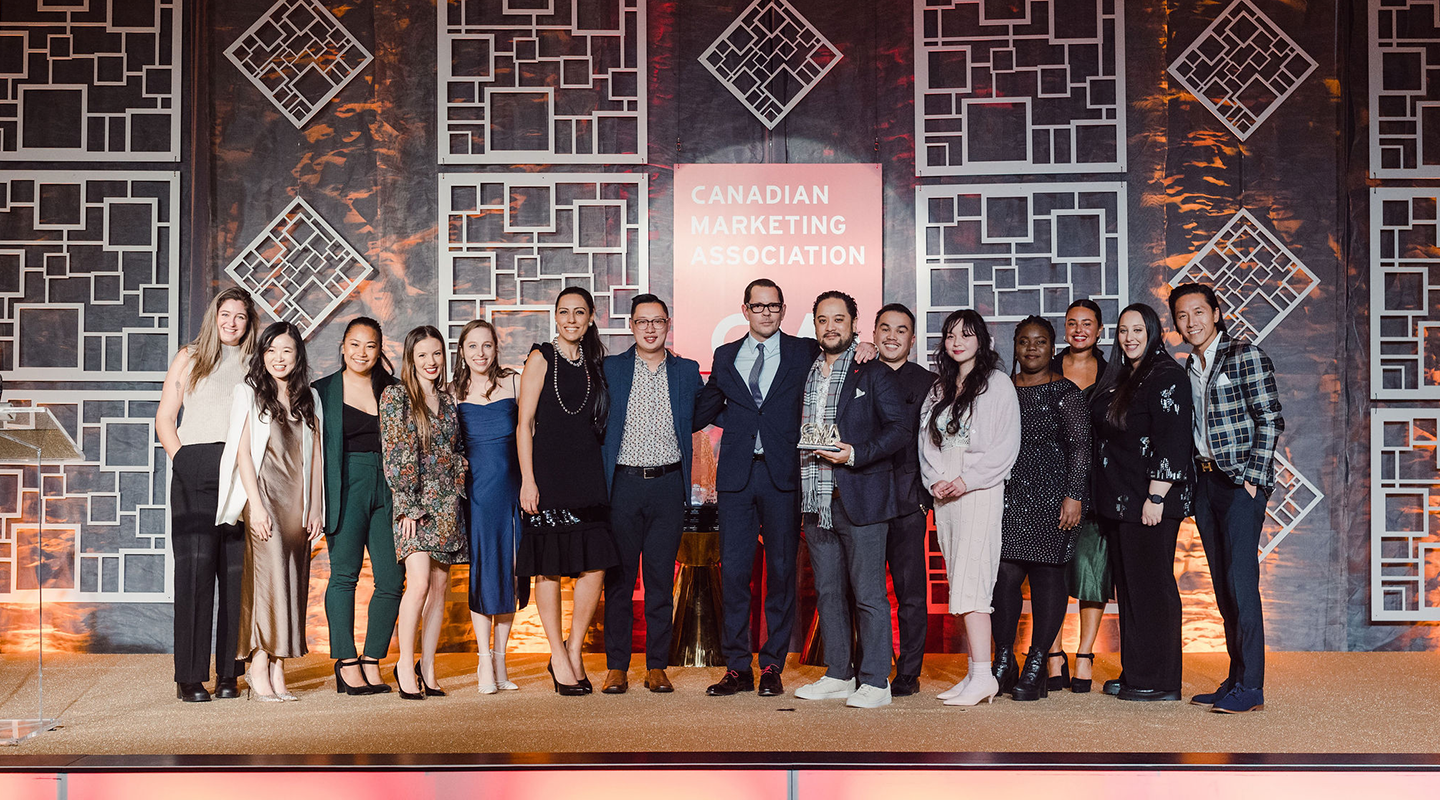 5 Award-Winning B2B Marketing Campaigns from Intercept
With the 2022 CMA awards wrapped up, it's official – Intercept is the most awarded B2B agency in Canada.
Our team accepted 13 awards, accounting for more than 70% of the overall B2B marketing categories. Congratulations to Intuit, TELUS Business, Kinaxis, and Community Savings Credit Union for also demonstrating best-in-class B2B marketing.
Here are five of our winning campaigns and how we approached the challenges to drive measurable business impact.
Winning Campaign #1
'Into the Breach'
Microsoft needed to break through in the market with their state-of-the-art, cybersecurity solutions for businesses. We created an experience for security teams leveraging an "Into the Breach" video game style execution where teams identified attacks and fixed them using Microsoft cybersecurity tools.
Because marketing security solutions are generally whitepapers, industry reports, and eBooks – Into the Breach was in a league of its own. We took a calculated risk to do something breakthrough and succeeded. 
Winning Campaign #2
'DevBuilder '
Microsoft wanted developers to choose their tools and technology to build new business applications. The challenge was successfully connecting with developers who were experiencing high levels of burnout and low levels of engagement. We launched "DevBuilder" to offer developers personalized support from Microsoft that would build culture, skills, and solutions. This initiative connected developer teams while building their skills, vision, experience, and applications faster. DevBuilder set a new global standard by ranking first in the world within Microsoft, for the most highly engaged developer teams at strategic accounts.
Winning Campaign #3
'Surface Pitch Perfect'
Microsoft had to close the gap on Surface revenue while empowering sales teams to best pitch 10 different Surface devices. While innovation and device breadth are strengths, multiple device options were starting to create confusion among Microsoft's sales reps. There was hesitation from sales as device value propositions began to blur.
Sales teams needed more than just information to succeed – they needed practical guidance on how to land a pitch to customers. To meet this need, we invited partner sales reps to a 3-minute ($500!) pitch competition selling multiple Surface devices to a panel of Microsoft judges.  We earned the attention of busy sales reps by appealing to their competitive nature and preference for easy-to-understand programs.
Winning Campaign #4
'Align in the Metaverse'
As pandemic concerns loomed, Microsoft needed to virtually bring together Channel Ambassadors from Canada and the US while combatting serious webinar fatigue. Webinar attendance benchmark rates told us to expect less than 40% – but Microsoft wanted to land 75% live attendance. How did we encourage Channel Ambassadors to attend this important event live? We hosted the event on a private island – in the metaverse! Participants enjoyed live keynotes, personalized breakout paths, team building activities like scavenger hunts, charades, and even boat racing.
The metaverse experience was genuinely unique. We saw overwhelming engagement from the Channel Ambassador community – more questions, more best-practice sharing, and more people having fun.
Winning Campaign #5
'Innovation Mavericks'
Microsoft is known as the tech company for 'big businesses' but they wanted to get small businesses running on their cloud solution, Azure. Microsoft built a 30-person team of field sellers to win SMB customers but needed a smart marketing strategy to generate high-quality leads. To reach this new SMB audience, we launched Innovation Mavericks to provide high-growth companies with funding, tools, experts, and offers to turn their visions into breakthroughs.
In our first year, we helped nearly 100 businesses identify innovation roadblocks, offered strategic business and technology mentoring, and provided access to innovation investments.
Staying ahead of change and creating campaigns that drive results starts with data-driven insights. Our annual study, Nology, keeps us and our clients plugged into the latest B2B marketing trends in the global tech sector.
Want to learn more about B2B marketing best practices? Request a free Nology session with us for practical insights to guide your campaign strategies.