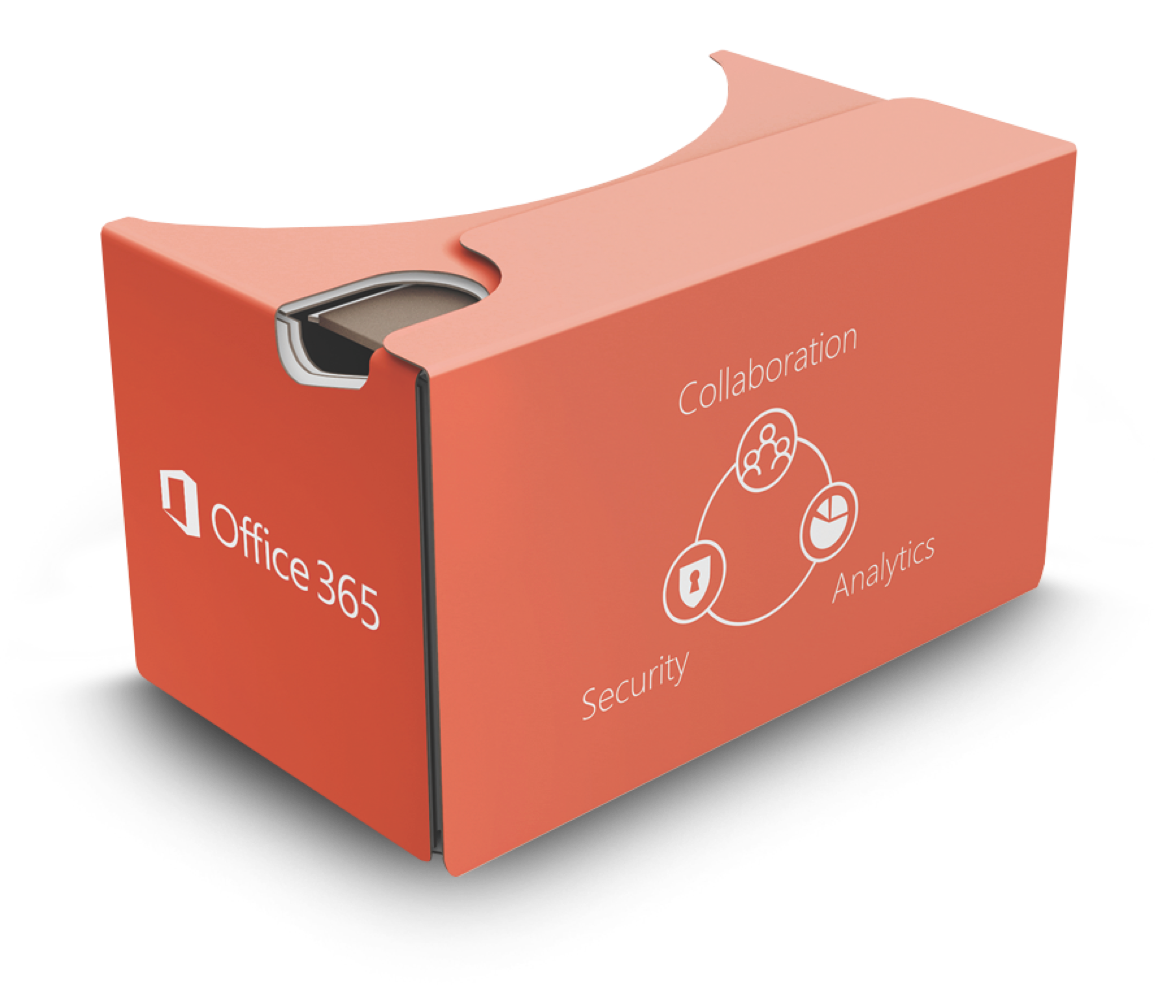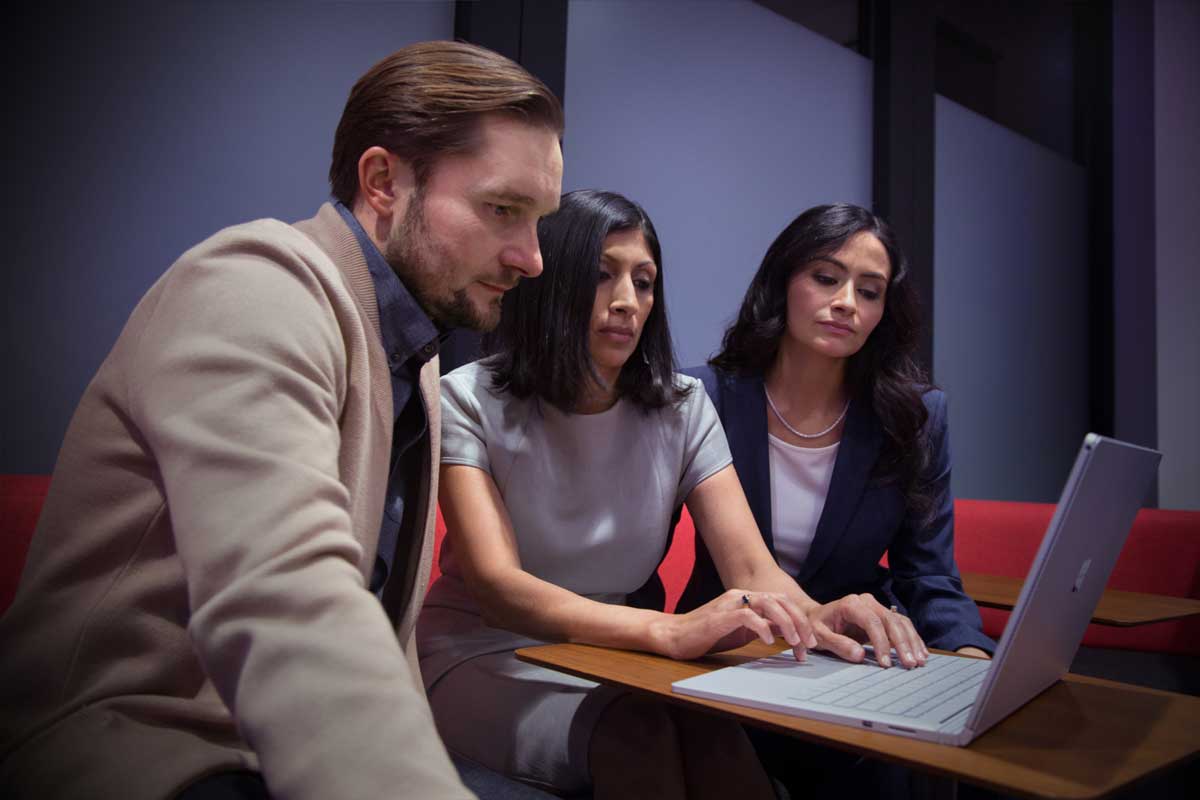 Microsoft 365
A goal becomes a result…
Challenge

Microsoft was launching the latest version of Microsoft 365's Enterprise 5 SKU. It provided a single, unified platform for communications, productivity, and security. E5 impacts a company's entire workflow, so we needed to creatively engage three core audiences: CEOs, CMOs, and CIOs.
Approach

To create an immersive experience, we used virtual reality as the medium to tell the Microsoft 365 E5 story. We created a fictitious narrative about a company called Contoso – a mobile device manufacturer that recently migrated to E5. We produced three VR videos from the perspective of Contoso's CEO, CMO, and CIO to show how E5 had transformed their workflows.

We took an account-based approach to determine who we targeted. From our list of high potential prospects, we pulled C-suite names. Each VR viewer was labelled CEO, CMO, or CIO. We then created a sleek parcel containing an instructional card and three VR viewers, which was shipped to customers.

Microsoft sellers followed up with each prospect to book meetings and take them through the experience of turning their office walls into a 360-degree canvas.
Outcome

The objective of this campaign was to drive a 50% growth over the baseline run rate within the second half of the year.

The use of VR technology combined with ABM targeting drove significant revenue. Four months into the campaign, we saw a 200% increase above the expected adoption. Six months in, there was a 460% increase, equating to 9X the revenue target.